Products - Power System Engineers - Auto Tube Cleaning System (Ball Type)

Auto Tube Cleaning System (Ball Type)
Hydroball system is the perfect cost-effective solution that eliminates equipment downtime and optimises energy utilisation of water-cooled heat exchangers (including chillers) by automatically keeping heat exchanger tubes perpetually free from effects of scaling and particulate fouling.
This ensures optimal heat exchange efficiency, contributing to prevention of unnecessary energy loss and low total-cost-of-use.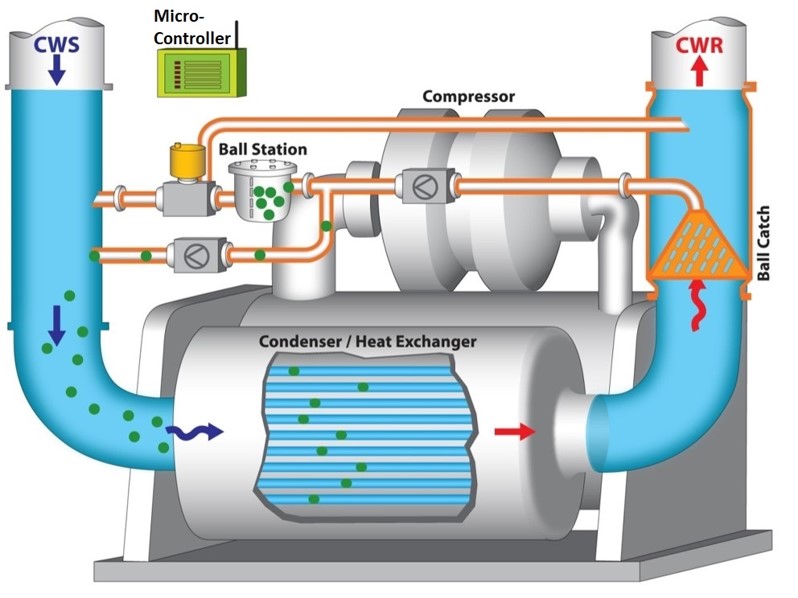 3 primary components: the Ball Station, the Ballcatch and the Micro-Controller.
A single 3-way motorized valve controls the flow of water within the system.
There is no use of pumps, compressors or diverters, nor any need for discharge of water during operation.
There is also a viewing glass at the Ball Station to enable visual monitoring of the sponge balls.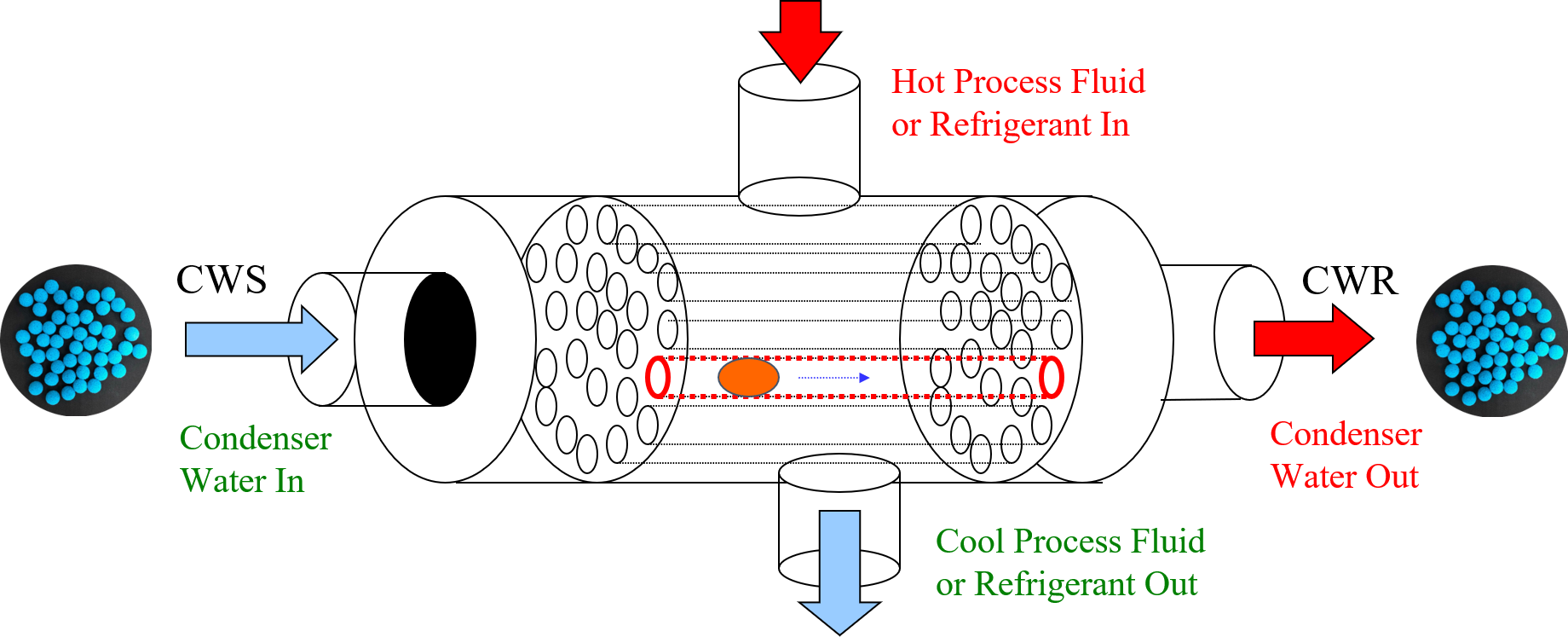 Hydroball Condenser Tube Cleaning Process

Close up of cleaning of condenser tube