Products - Power System Engineers - Water Pump

Grundfos offers a variety of products developed to help you get the most out of your pump investment.
Some of our popular products: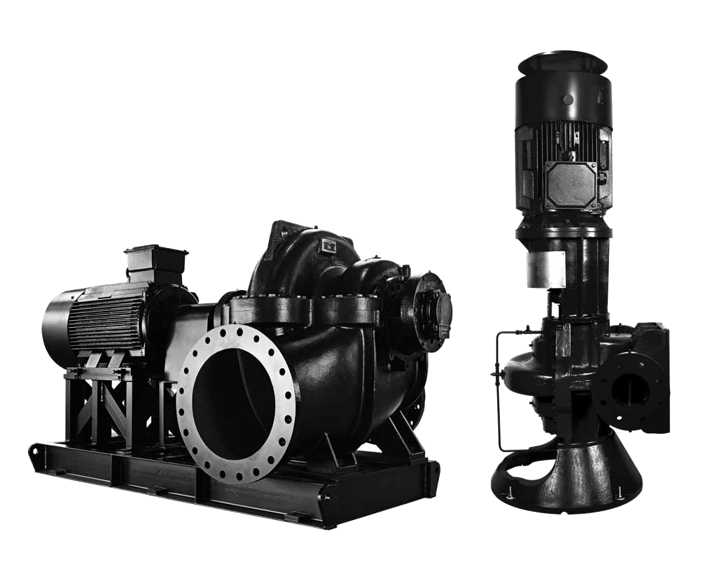 LS, LSV Long-Coupled Split Case Pump
Grundfos long-coupled, split-case, double inlet pumps are no-self-priming, centrifugal volute pumps. It is available in two main designs: single-stage and double-stage, horizontal; installation type LS and vertical installation type LSV.
The pumps are energy-efficient.
LS & LSV pumps are easy to install owing to the in-line design, meaning the inlet and outlet ports are in a straight line. The split-case construction enables removal and dismantling of the internal pump parts, such as bearings, wear rings, impellers and shaft seal, without disturbing the motors or pipework.
Flanges are in accordance with DIN standards.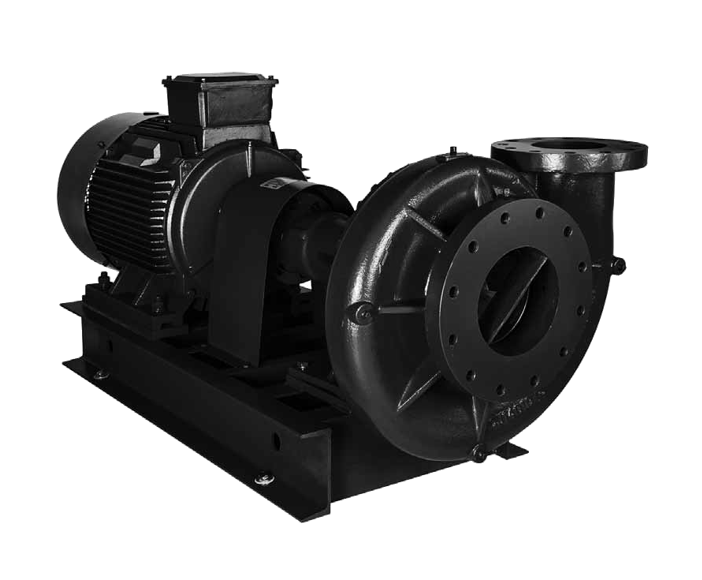 LF End Suction Pump
Grundfos end-suction, single-stage pumps serve as the industry standard in performance, quality and durability.
These pumps are designed in accordance with ISO 5199.
With an expanded selection of 36 available sizes, LF is the smart choice for a number of reasons:
Low life-cycle cost
Compensated double volute design for reduced radical load, minimised shaft deflection and prolonged seal life and bearing life
Mechanical design for reduced maintenance and minimal downtime
Back pull-out design for easy maintenance and service
Wide range of sizes to meet precise application requirements
An innovative pump and impeller design provides the highest operating efficiency and a wide high efficiency performance range even when reaching off-design points.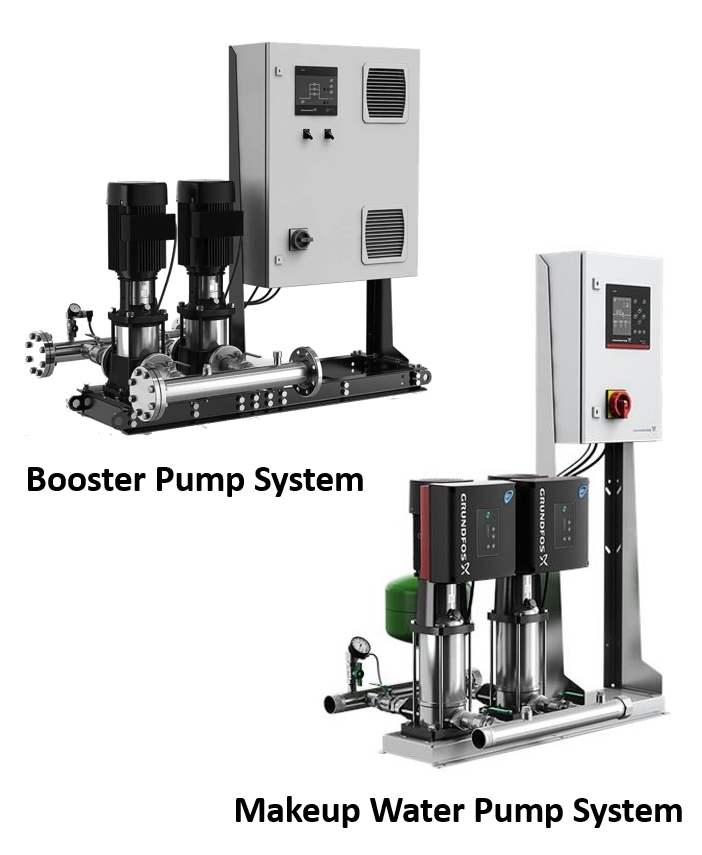 Booster Pump System & Makeup Water Pump System
CR pumps are used for liquid transfer, circulation and pressure boosting of cold or hot clean water making it suitable for both booster pump system & makeup water pump system.
The in-line design of the pumps enables installation in a horizontal one-pipe system where the inlet and outlet ports are in the same horizontal level and have the same pipe dimensions. This design provides a more compact pump design.
CR pumps are available in various sizes and various numbers of stages to deliver the require flow and pressure.